How We Roll
At Tech!Espresso®, we have the "Get it done" attitude you're looking for!
Like a shot of Espresso, we are fast, affordable and get straight to the point.
We are a team of local computer repair technicians, licensed and certified to repair anything and everything computer related in minimal time and with maximum results. Our 40+ years experience, as well as our low rates and fixed or free policy, goes unmatched in the city of Fort Saskatchewan!
There is no need to take your computer across town to a shop, wait a week or more for the repair and pay without knowing if it will work at home. We come to you, repair, test and let you confirm everything is working before we leave - and even before you pay.
Fixed or Free
.
Most places will not show you what was done to resolve the problem you were having with your computer or device - that's not how we operate. Please look us over the shoulder if you like. We encourage our customers to learn our procedures and take easy to follow notes, so you can
fix some issues on your own
, saving you time and money in the future (optional and of course free).
We will send our tech, screen in hand, to you and have your new LCD installed at your home while you watch. But first, before you request our awesome service, you will need to know what part of your screen is broken. If you have a touchscreen enabled computer, the top most layer is the touchpanel (or digitizer) and the underlying surface the LCD screen. For help in identifying which one needs to be replaced,
please see here
. If you are still not sure, simply upload a clear picture of your broken screen when booking your appointment online and we will figure it out.
Our specialty is repairing computers directly within our customers home or business. The same rule applies to our screen replacement proceedure. Our certified technician will personally deliver, install and test your new screen directly in your home, office or place of business without you having to take your computer into a shop. There is also no payment required until the job is completed and you have seen for yourself that your computer is better than new. Simply include the exact model number of your laptop computer when booking your appointment and we will send our tech, screen in hand, to you.
---
Our Detailed LCD Screen Replacement Process
We will give you a call 30 minutes before your set appointment to let you know we are on our way.
When your technician arrives, he will sanitize himself, your new screen as well as your laptop, before and after the job.
Your technician is highly qualified and will immediately begin working. The replacement process itself, should take about 20 - 30 minutes depending on the model of your computer.
After the technician has completed the job he will thoroughly test the new LCD and/or touchpad and ask you to confirm the functionality.
Your new screen comes with a lifetime warranty which covers dead-pixels or any other manufacturer irregularities for the lifetime of your computer.
Once the job is completed and you are happy with the results, we will then take payment via Credit, Debit, Apple Pay, Android Pay, Cash or eTransfer and send the receipt to your eMail address.
You will also receive an eMail from your technician shortly after the visit with wrap-up notes describing exactly what was done while replacing your screen.
Repair Coverage
---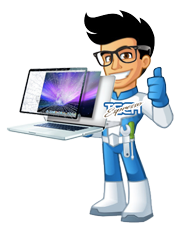 New LCD Screens:
MacBook, MacBook Air, MacBook Pro, iMac, ACER, ASUS, Alienware, Dell, HP, Lenovo, Thinkpad, Toshiba and more.
---
Operating Systems:
• Microsoft Windows: Not Applicable
• OS X and MacOS: Not Applicable
---
Other Services:
---
Software Tips from the Pros
Our technicians have repaired, optimized and configured tens of thousands of computers in and around Fort Saskatchewan, so we know exactly what can go wrong and what is required to help keep them running best. Here are some professional tips to help you, help your computer!
Our Software Tips!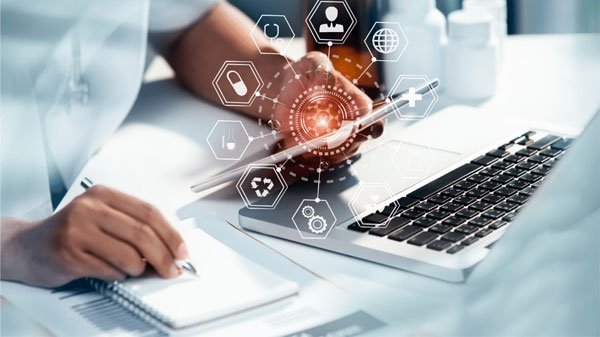 Keeping your own computer running secure and optimized for performance is not an easy task. We did all the heavy lifting and hand selected some recommended apps for you to try - Enjoy!