Tech!Espresso®
---
Like A Shot Of Espresso, we are fast, affordable and get straight to the point.
Also, as a local small business, we are 100% customer oriented and guarantee you will love both price and service!
Your Computer Is In Good Hands
Namely, your own! No need to pack up your Computer, bring it across town and leave it with strangers for a week and a half. We repair it immediately - directly in your home, office or place of business while you watch. Fixed-or-Free!
 4.9
1623 Customer Reviews
Good ratings come from honesty, hard work and quality service. See real reviews from our customers in Chestermere AB
Fixed-or-Free
Now That's Fair Service!
If we can't repair your troubled computer or device, you don't pay! That's the Tech!Espresso® way.
35,605 Successful Repairs
Espresso-Fast
Fast. Affordable. To the point!
We have multiple technicians located throughout Chestermere that are ready to repair your computer fast..
Trusted Business
100% Trust Score in Chestermere
Tech!Espresso® is ranked on multiple factors and proven 100% safe for conducting good business within your local community.
Click-2-Verify
Leave a Review
Bob - Calgary
 5.0
Excellent service by phone then followed up with a home visit and returning my laptop the next day. You can't get that anywhere else!
Owen - Okotoks
 5.0
HIGHLY RECOMMENDED! How refreshing to find a place that provides excellent service! I booked a tech that came to my home on the same day and repaired my computer in about an hour and a half but only charged me for 1 hour. They were professional and I am super pleased with the service. Thank you Tech expresso!
Carrie - Edmonton
 5.0
Excellent service from this company. Easy to book an appointment online and they were fast to get here. Everything was repaired in under 1 hour and cost less than expected.
Daniel - Calgary
 5.0
Absolutely amazing computer repair services. I will use you again and also recommend you to my family and friends. Thank you so much for providing such great services at a very reasonable price!
Douglas - Chestermere
 5.0
First-Off: please forget what you think you know about great customer service until you've had a taste of these guys. He was amazingly honest, respectful and an absolute joy to have in my home. He treated me with phenomenal respect and did his work very professionally... This was the very best experience I have ever had with any service company, period.
Dennis - Calgary
 5.0
Service was fast and professional. Set up appointment on line on Sunday but Monday had to change as system went down completely. Jack arrived Tuesday am. Jack did a super job on my lap top. Informative and helpful. Will definitively use their services again.
Lisa - Calgary
 5.0
I had Jack attend to my house to help with my computer issues and he was very professional. He was extremely knowledgeable and answered all my questions. He explained everything he did and was able to give me enough information to help me make decisions. I also appreciated that Jack maintained all the protocols for physical distancing and wearing a mask. I highly recommend this service. Thanks a lot.
BH - Calgary
 5.0
HIGHLY RECOMMENDED! Great service from this place and MUCH less expensive than the Geek Squad. Very fast and professional service. Thank you guys. I will recommend you further!
Robert - Calgary
 5.0
I was very pleased with the Tech Expresso response and service. Quick response, on time, courteous, thorough, and explained each step. Great value
Tammy - Calgary
 5.0
Look no further for resolution to your computer issues, folks, as this organization should be your absolute 'go-to' for repairs. I've used their services three times in the last six months, and have been very pleased with the service received on all three occasions. Thank you so much, Tech Espresso!!
Follow, Friend, Like or Love us on Twitter, Facebook, Instagram or PRLog
Our Service
---
Chestermere's Top Computer Repair Service
We Are Local. We Are Trusted. We Are Certified and Professional.
---
At Tech!Espresso®, we have the "Get it done" attitude you're looking for! Like a shot of Espresso, we are fast, affordable and get straight to the point.

We are a team of local computer repair technicians, licensed and certified to repair anything and everything computer related in minimal time and with maximum results. Our 40+ years experience, as well as our low rates and fixed or free policy, goes unmatched in the city of Chestermere!

There is no need to take your computer across town to a shop, wait a week or more for the repair and pay without knowing if it will work at home. We come to you, repair, test and let you confirm everything is working before we leave - and even before you pay. Fixed or Free.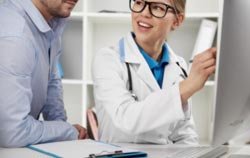 Most places will not show you what was done to resolve the problem you were having with your computer or device - that's not how we operate. Please look us over the shoulder if you like. We encourage our customers to learn our procedures and take easy to follow notes, so you can fix some issues on your own, saving you time and money in the future (optional and of course free). Please also feel free to try some of our recommended tools to keep your computer running secure and smooth.

We repair Windows PC and Apple Macintosh computers and laptops, as well as any model of nework router, printer and smart-home device, directly onsite within your home or business while you watch. We come to you, tools and parts in hand, ready to repair your computer or related device, right away during our first visit.

If your computer is able to connect to the internet, you also have the option of selecting our remote repair service option, where we can connect to, and fix your computer via a secure connection over the internet. This offers a faster resonse time and a more affordable hourly rate for service. Check our prices and availability here.
1We will give you a call 30 minutes before your set appointment to let you know we are on our way.
2When your technician arrives, he will sanitize himself, as well as your equipment, before and after the repair.
3Your technician is highly qualified and will immediately begin working to resolve the issues you have described.
4After the technician has completed the repair he will thoroughly test the result and ask you to confirm the job.
5Our policy ensures that our technician will never try to sell you anything whatsoever unless it is necessary for the repair.
6Once the job is completed and you are happy with the results, we will then take payment via Credit, Debit, Apple Pay, Android Pay, Cash or eTransfer and send the receipt to your eMail address.
7You will also receive an eMail from your technician shortly after the visit with wrap-up notes describing exactly what was done while working on your computer, printer, network or device.
Hardware and Software! We diagnose and repair any type of hardware that may be broken or no longer working properly on your computer. We also install, configure and repair any software related issues you may be having on your Windows or Apple computer as well as any Mobile Device.
---
• Windows: ACER, ASUS, Alienware, Dell, HP, Lenovo, Thinkpad, Toshiba, and more.

• Apple: MacBook, MacBook Air, MacBook Pro, iMac, Mac Mini, Airport, Time Capsule, iPhone, iPad, Apple Watch

• Everything Else: Routers, Modems, Printers, SmartTV's, iOT Appliances and anything else that connects to a computer or the internet.
• Microsoft Windows: XP, Vista, 7, 8, 8.1, 10, 11, Server 2008 R2 to Server 2022

• OS X and MacOS: Snow Leopard, Lion, Mountain Lion, Mavericks, Yosemite, El Capitan, Sierra, High Sierra, Mojave, Catalina, Big Sur, Monterey, Ventura, Sonoma as well as all Server OS
Why In-Home Service Is Best
Having your computer repaired where you use it daily is far superior to bringing it in to a shop. Here's why:

• Some things you just can't bring into a shop! Things like your network wifi router or your printer can only be repaired where you use it, so we can make sure they work together on your home network, as they should.

• No Surprises! When we are done with the repair, we can test it in its home environment where you can make sure all is working the way it should be, before you pay.
Questions about our Computer Repair Service? Have a gander below to see if we have the answer for you.
---
Taking all scenarios into consideration, it usually makes more sense to have your computer repaired directly in your home where you use it daily. The computer repair technician can then inspect your wifi network, cables, power outlets and printer connections for possible culprits to the problem at hand that otherwise would not be possible to do in a shop. Furthermore, you will not have to leave your private computer with strangers for an unknown period of time, you will have it serviced quicker, and the technician will be able to focus his full attention on your specific needs directly. The rates for in-home service are often also very similar to bring-in-shops as well. It is also important to note that remote services are only possible when your computer is in working condition and can connect to the internet.
The mobile technicians from Tech!Espresso® carry all the essential tools, software and spare parts with them to your home and provide a more direct attention focused service towards your specific needs, as opposed to having your computer at a shop. Based on feedback throughout the internet, customers feel that the quality of mobile services are far superior to those conducted in a shop.
We have technicians located throughout the cities of Calgary and Edmonton that are dispatched to local residents with an absolute minimal travel fee of $10 per visit. We also travel up to 70km from the city limits to surrounding areas, for which we bill only $1/km (one-way) to drive to your location.
Tech!Espresso® charges a very competative rate of $88/hour and most jobs are completed within a single hour. As a rule of thumb, you can generally expect to pay well over $100/hour for franchised businesses like the Geek Squad, and under $100/hour for local privately owned repair shops like ours. It is noteworthy to mention that the price does not typically reflect the quality of service you will receive, as smaller shops will generally work harder and pay more attention to customer satisfaction with a more affordable price tag.
We have a fixed-or-free policy which ensures that you will not be charged for our services, should we not be able to repair your computer or device. It is important to mention, however, that Tech!Espresso® employs only top certified professionals that are capable of repairing 99% of all computer related issues that you may encounter, immediately during the first visit.
Prices
---
Extremely Affordable
Service to your door, doesn't cost more. Personal in-home service at the the lowest rates in Chestermere
---
One rate for all services! We charge by the hour and not by the item. This allows us to complete everything on your list without billing you for each individual task. Our fully certified technicians work very efficiently in getting everything resolved quickly - and correctly - the very first time, so you save money now - and later down the road through lasting results.
You Book ~ We Come. Select a time that best suits your schedule and we'll be on time, Tools in hand!
We Come to Your Home
Only $10 Travel Fee in Calgary
Fixed or Free Repair Guarantee
48% Savings Over Geek Squad
from
$88
You Book ~ We Fly. Businesses receive priority service. We will try our best to squeeze you in earlier.
We Come to Your Business
Only $10 Travel Fee in Calgary
Priority Service
48% Savings Over Geek Squad
from
$98
Come on over. There is no bring-in shop, but you can drop your computer off with one of our technicians that works from home.
You Come To Us
No Travel Fee - obviously
Fixed or Free Repair Guarantee
48% Savings Over Geek Squad
from
$88
*Prices may vary depending on the severity of the problem and condition of your computer. Our services are billed on time (in half-hour increments) so we are able to repair multiple issues without costing you any extra money.
On-Line Booking
---
LOCATION
• $10 Travel Fee within Calgary ($10 + $1/km for Locations Outside of the Calgary City Limits).
---
SERVICE TYPE
• Please select whether we would be coming to your home or business, or if you would like us to repair your computer remotely over the internet. You may also choose to drop-off your computer to a technician working from home. The address will be provided after selecting a time below.
---
• Current Selection: >>
We Come To Your Home
>>
Chestermere
---
Communities we visit: All Communities in and around Chestermere
GO: View Times
---