Tech!Espresso®
---
Like A Shot Of Espresso, we are fast, affordable and get straight to the point.
Also, as a local small business, we are 100% customer oriented and guarantee you will love both price and service!
Your Hard-Drive Is In Good Hands
Namely, your own! No need to pack up your Hard-Drive, bring it across town and leave it with strangers for a week and a half. We repair it immediately - directly in your home, office or place of business while you watch. Fixed-or-Free!
 4.9
1543 Customer Reviews
Good ratings come from honesty, hard work and quality service. See real reviews from our customers in Cochrane AB
Fixed-or-Free
Now That's Fair Service!
If we can't repair your troubled computer or device, you don't pay! That's the Tech!Espresso® way.
35,605 HDDs Recovered
Espresso-Fast
Fast. Affordable. To the point!
We have multiple technicians located throughout Cochrane that are ready to repair your computer fast..
Trusted Business
100% Trust Score in Cochrane
Tech!Espresso® is ranked on multiple factors and proven 100% safe for conducting good business within your local community.
Click-2-Verify
Leave a Review
Bob - Calgary
 5.0
Excellent service by phone then followed up with a home visit and returning my laptop the next day. You can't get that anywhere else!
Owen - Okotoks
 5.0
HIGHLY RECOMMENDED! How refreshing to find a place that provides excellent service! I booked a tech that came to my home on the same day and repaired my computer in about an hour and a half but only charged me for 1 hour. They were professional and I am super pleased with the service. Thank you Tech expresso!
Carrie - Edmonton
 5.0
Excellent service from this company. Easy to book an appointment online and they were fast to get here. Everything was repaired in under 1 hour and cost less than expected.
Daniel - Calgary
 5.0
Absolutely amazing computer repair services. I will use you again and also recommend you to my family and friends. Thank you so much for providing such great services at a very reasonable price!
Douglas - Chestermere
 5.0
First-Off: please forget what you think you know about great customer service until you've had a taste of these guys. He was amazingly honest, respectful and an absolute joy to have in my home. He treated me with phenomenal respect and did his work very professionally... This was the very best experience I have ever had with any service company, period.
Dennis - Calgary
 5.0
Service was fast and professional. Set up appointment on line on Sunday but Monday had to change as system went down completely. Jack arrived Tuesday am. Jack did a super job on my lap top. Informative and helpful. Will definitively use their services again.
Lisa - Calgary
 5.0
I had Jack attend to my house to help with my computer issues and he was very professional. He was extremely knowledgeable and answered all my questions. He explained everything he did and was able to give me enough information to help me make decisions. I also appreciated that Jack maintained all the protocols for physical distancing and wearing a mask. I highly recommend this service. Thanks a lot.
BH - Calgary
 5.0
HIGHLY RECOMMENDED! Great service from this place and MUCH less expensive than the Geek Squad. Very fast and professional service. Thank you guys. I will recommend you further!
Robert - Calgary
 5.0
I was very pleased with the Tech Expresso response and service. Quick response, on time, courteous, thorough, and explained each step. Great value
Tammy - Calgary
 5.0
Look no further for resolution to your computer issues, folks, as this organization should be your absolute 'go-to' for repairs. I've used their services three times in the last six months, and have been very pleased with the service received on all three occasions. Thank you so much, Tech Espresso!!
Follow, Friend, Like or Love us on Twitter, Facebook, Instagram or PRLog
Our Service
---
Cochrane's Top File Recovery Service
We Are Local. We Are Trusted. We Are Certified and Professional.
---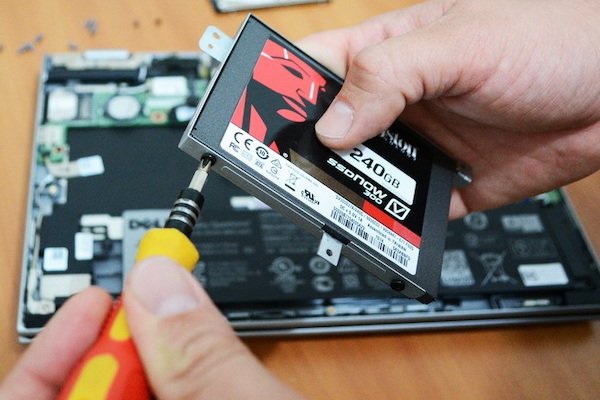 At Tech!Espresso®, we have the "Get it done" attitude you're looking for! Like a shot of Espresso, we are fast, affordable and get straight to the point.

We are a team of local computer repair technicians, licensed and certified to repair anything and everything computer related in minimal time and with maximum results. Our 40+ years experience, as well as our low rates and fixed or free policy, goes unmatched in the city of Cochrane!

There is no need to take your computer across town to a shop, wait a week or more for the repair and pay without knowing if it will work at home. We come to you, repair, test and let you confirm everything is working before we leave - and even before you pay. Fixed or Free.

Details for this service: We are trained to quickly recover your files directly at your location without you having to bring your computer to a shop. If the amount of data you need us to recover is very large or if the Hard Drive is broken and requires extra attention, we recommend our extensive overnight File-Recovery solution.

Our repair technicians are Microsoft and Apple file recovery specialists that have access to industry leading tools to deep-scan your hard drive, restore or repair deleted and corrupt files effectively. We can recover deleted, formatted, or lost files from any HDD Hard Disc Drive, SSD Solid State Drive or USB Memory Stick, from any brand of computer used in your home or place of business.
1We will give you a call 30 minutes before your set appointment to let you know we are on our way.
2When your technician arrives, he will sanitize himself, as well as your equipment, before and after the repair.
3Your technician is highly qualified and will immediately begin working to recover the files from your Hard Drive or other medium.
4After the technician has completed the file recovery process, he will ask you to confirm the successul recovery.
5Our Recovered-or-Free policy ensures that you will not be billed if we are unable to recover any of your files.
6Once the job is completed and you are happy with the results, we will then take payment via Credit, Debit, Apple Pay, Android Pay, Cash or eTransfer and send the receipt to your eMail address.
7You will also receive an eMail from your technician shortly after the visit with wrap-up notes describing his job and if anything out of the ordinary occured.
Our professional technicians are very experienced in recovering data - wherever it is stored.
---
• ACER, AData, Samsung, Seagate, Fujitsu, Hitachi, Maxtor, Toshiba, Western Digital, Kingston, Intel, SanDisk, Quantum, IOMega, Crucial, Corsair, G-Skill and more.
• Internal: Conventional Hard Drives (HDD), Solid State Drives (SSD) and Hybrids.

• External: External Enclosure HDD's, SD Cards (standard, mini and micro), USB Sticks, Flash Media Cards, and more.
Where We Recover What
• At your home: Missing or deleted files can be recovered by our technician directly at your home, usually within just an hour.

• In our shop: Formatted drives or large amounts of deleted data need to be taken back to our shop for extensive file recovery that can take upto 48 hours. We will pick your drive up and drop it back off when completed.

• Not possible We are not able to recover failing drives. If your hard drive is making constant clicking noises when you power it on, it needs to be brought to a data-recover professional. We recommend "Data Recovery Expert" in Calgary.
Questions about our File Recovery Service? Have a gander below to see if we have the answer for you.
---
Taking all scenarios into consideration, it usually makes more sense to have your computer repaired directly in your home where you use it daily. The computer repair technician can then inspect your wifi network, cables, power outlets and printer connections for possible culprits to the problem at hand that otherwise would not be possible to do in a shop. Furthermore, you will not have to leave your private computer with strangers for an unknown period of time, you will have it serviced quicker, and the technician will be able to focus his full attention on your specific needs directly. The rates for in-home service are often also very similar to bring-in-shops as well. It is also important to note that remote services are only possible when your computer is in working condition and can connect to the internet.
The mobile technicians from Tech!Espresso® carry all the essential tools, software and spare parts with them to your home and provide a more direct attention focused service towards your specific needs, as opposed to having your computer at a shop. Based on feedback throughout the internet, customers feel that the quality of mobile services are far superior to those conducted in a shop.
We have technicians located throughout the cities of Calgary and Edmonton that are dispatched to local residents with an absolute minimal travel fee of $10 per visit. We also travel up to 70km from the city limits to surrounding areas, for which we bill only $1/km (one-way) to drive to your location.
At Tech!Espresso®, we charge $199 for the recovery of all files per single hard drive. If you have simply deleted a few files from your computer or external drive, we can recover these for you rather quickly within your home or office at our standard hourly rate of $88.
Yes, deleted files are fully recoverable in most cases. Be sure to use your computer as little as possible before recovering your files, as the more you use your computer, the greater the chance that the computer will overwrite that portion of the hard drive with new data. While we recommend having a professional recover your deleted or formatted files, you can try it on your own. We recommend using this free data recovery software to help with the process.
We have a fixed-or-free policy which ensures that you will not be charged for our services, should we not be able to recover your files. It is important to mention, however, that we are certified professionals that are well capable of recovering your files as long as the drive is not physically or mechanically broken.
Prices
---
Extremely Affordable
Service to your door, doesn't cost more. Personal in-home service at the the lowest rates in Cochrane
---
We can recover most files within a single hour directly in your home or business while you watch for just $88. For large data amounts or broken hard drives, we will recover your files within 24-48 hours at a flat-rate price of only $199 (free pick up and return included).
You Book - We Pick up. Select a pick-up time that best suits your schedule, and we'll be there.
We pick-up and return
24-48 hour turnaround
Fixed or Free Recovery Guarantee
48% Savings Over Geek Squad
Flat-Rate
$199
You Book ~ We Fly. Businesses receive priority service. We will try our best to squeeze you in earlier.
We pick-up and return
24-48 hour turnaround
Fixed or Free Recovery Guarantee
48% Savings Over Geek Squad
Flat-Rate
$199
This service is not available remotely. Data Recovery requires in-person service.
-
-
-
-
Flat-Rate
N/A
Come on over. Drop your HDD, SSD or USB Drive off with one of our technicians that works from home and save the $10 travel fee.
You Come To Us
No Travel Fee - obviously
Fixed or Free Recovery Guarantee
48% Savings Over Geek Squad
Flat-Rate
$199
*Additional time for the in-home service may be required depending on the condition of your drive.
**Free pick up and return of your hard drive or computer included in our price. 24 - 48 hour turnaround.
On-Line Booking
---
LOCATION
• $10 Travel Fee within Calgary ($10 + $1/km for Locations Outside of the Calgary City Limits).
---
SERVICE TYPE
• Please select whether we would be coming to your home or business, or if you would like us to repair your computer remotely over the internet. You may also choose to drop-off your computer to a technician working from home. The address will be provided after selecting a time below.
---
• Current Selection: >>
We Come To Your Home
>>
Cochrane
---
Communities we visit: All Communities in and around Cochrane
GO: View Times
---