How We Roll
At Tech!Espresso®, we have the "Get it done" attitude you're looking for!
Like a shot of Espresso, we are fast, affordable and get straight to the point.
We are a team of local computer repair technicians, licensed and certified to repair anything and everything computer related in minimal time and with maximum results. Our 40+ years experience, as well as our low rates and fixed or free policy, goes unmatched in the city of Winnipeg!
There is no need to take your computer across town to a shop, wait a week or more for the repair and pay without knowing if it will work at home. We come to you, repair, test and let you confirm everything is working before we leave - and even before you pay.
Fixed or Free
.
Our certified technicians are professionaly trained to remove
corrosion from your computer caused by liquid spills
and water damage. We carefully dismantle your computer and thoroughly clean the mainboard, circuits and connections with a special alcohol based solution that eliminates corrosion and repairs damaged elements. During this extensive process, we meticulously inspect each component of your computer with precision tools which help us detect liquid damaged and corroded elements. These elements are carefully cleaned and repaired through solvents and silicon based compounds to ensure lasting results. A full diagnostic and thorough testing process of your system is performed to conclude the job and confirm the fully functional, polished result.Over the years, our local Winnipeg MB family owned business, has developed a highly effective new process for repairing liquid damaged computers and devices with an amazing 95% success rate.
Step 1:
Turn your computer off, unplug it and remove the battery if possible.
Step 2:
Turn your laptop upside-down with the lid open to let it air.
Step 3:
Give us a call or
book online
and we will come pick up your computer or device to have it fully repaired within 24 hours - guaranteed.
If you are feeling daring and adventurous, here is a
Step-by-Step Video
that will show you how to repair your liquid damaged computer on your own. Warning, this requires some technical knowledge and experience in fully dismanteling your computer or device.
---
Our Detailed Liquid Damage Repair Process
We will give you a call 30 minutes before your set appointment to let you know we are on our way.
We will pick up your computer and send you a receipt confirming that it is in our possesion.
Your technician is highly qualified and will complete the lengthy repair process overnight, within 24 hours.
After the technician has completed the repair and testing process, he will return your computer and ask you to confirm the successful job.
Once the functionality has been confirmed and you are happy with the results, we will then take payment via Credit, Debit, Apple Pay, Android Pay, Cash or eTransfer and send the receipt to your eMail address.
If the liquid damage repair is unsuccessful, you will not be charged for the job. In this case, we should be able to fully recover the files from your hard drive at our regular rate, if you wish.
Repair Coverage
---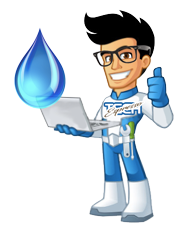 Computer Brands + Models:
• Windows: ACER, ASUS, Alienware, Dell, HP, Lenovo, Thinkpad, Toshiba and more.
• Apple: MacBook, MacBook Air, MacBook Pro, iMac, Mac Mini, Airport, Time Capsule, iPhone, iPad, Apple Watch
---
Operating Systems:
• Microsoft Windows: XP, Vista, 7, 8, 8.1, 10, 11, Server 2008 R2 to Server 2022
• OS X and MacOS: Snow Leopard, Lion, Mountain Lion, Mavericks, Yosemite, El Capitan, Sierra, High Sierra, Mojave, Catalina, Big Sur, Monterey, Ventura, Sonoma as well as all Server OS
---
Other Services:
---
Software Tips from the Pros
Our technicians have repaired, optimized and configured tens of thousands of computers in and around Winnipeg, so we know exactly what can go wrong and what is required to help keep them running best. Here are some professional tips to help you, help your computer!
Our Software Tips!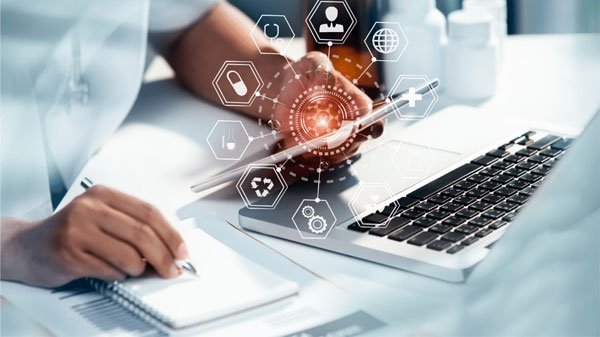 Keeping your own computer running secure and optimized for performance is not an easy task. We did all the heavy lifting and hand selected some recommended apps for you to try - Enjoy!